The official website for the anime adaptation of the manga Kengan Ashura by Yabako Sandrovich published a new promotional video for the second part of the anime, which consists of episodes 13 to 24, will debut on Netflix on October 31. (Watch the trailer here)
The first part of the anime Kengan Ashura premiered on worldwide media on July 31. The anime had its world premiere at the Anime Expo event in July 2018. The manga won a fan voting contest in 2015 to be adapted to anime.
Siji Kishi (Danganronpa Kibō no Gakuen to Zetsubō no Kōkōsei The Animation, Yūki Yūna wa Yūsha of Aru) is responsible for the direction of the anime at Larx Entertaiment studios. Makoto Uezu (Akame ga KILL !, Arslan Senki) is responsible for the composition of the series. Kazuaki Morita (Tsuki ga Kirei, Ansatsu Kyōshitsu) is in charge of character design. Yasuharu Takanashi (Fairy Tail, Naruto Shippūden) is responsible for composing the soundtrack. The band MY FIRST STORY performs the song "King & Ashley". The hip hop team BAD HOP interprets the final closing theme "Born This Way".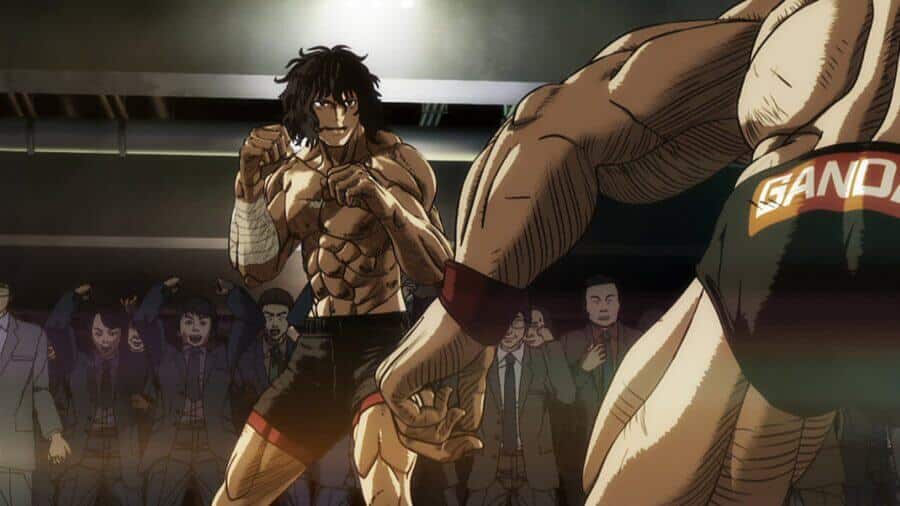 Synopsis
The history of Kengan Ashura takes place in the Edo periods of Japan, where gladiator arenas exist in certain areas. In these arenas, wealthy business owners and merchants hire gladiators to fight in unarmed combat where the winner takes all. Tokita Ohma, nicknamed "Ashura", joins these arenas and devastates his opponents. His spectacular ability to crush his enemies catches the attention of the big business owners, including the Nogi Group CEO, Nogi Hideki.